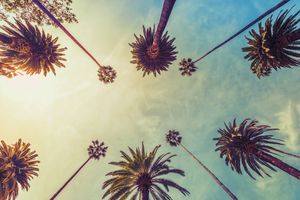 About
Gomes Productions is a music production company based on the Canary Islands, founded by producer and singer/songwriter Sarita Gomes. 
Before the Portuguese producer immigrated to the Canary Islands in 2015, she lived for almost all her live in Holland, where she spent most of her free time in her music lab.  
She has been working over 12 years on her craft (mostly behind the scenes), writing lyrics, making beats and producing songs. 
In 2017 she decided to quit her job and go all in for the music production. That´s when Gomes Productions was born.
Growing up with Reggaeton and latin music in general, she dedicated her life to grow as a latin urban music producer. Besides Reggaeton she gets also inspired by the genres; Zouk, Dancehall, Trap, Pop and Hiphop. 

_________________________________________________
 
Whether you need a 
◆ customized beat 
◆ your project to be mixed and/or mastered 
◆ help with writing a song 
◆ or some bad ass vocals ;), 
You can count on Sarita Gomes to get the job done! 
High service plus 100% guarantee of a high quality is a priority. 
If you have a question - don't hesitate, Email or Whatsapp her. You can expect a response within 24 hours. 
You can check out her work on her social media pages (links below↓) 
And if you want to be updated about her newest Beats, sales, sample packs, ect.. Sign in to her mailing list below↓ (once or twice a month) Let her know if you only want to be updated about specific news (like for example: beats)